The last 10+ years our focus has been to support those working with Revit, easy to use functionality to help you accelerate your work in Revit.
The core functionality that comes as part of Naviate really sits within the workflow optimisation pillar. Now simply put, this is like putting the Autodesk platform on steroids. It significantly increases user productivity, automates routine, manual labour-intensive parts of a job, and in turn allows users to focus on being creative, which after all is probably the reason they joined the profession in the first place. With the time saving, customers can in turn look to save costs or utilise the increase within capacity to grow and take on more projects, and find the time to innovate, differentiate and essentially be more competitive. It's no secret that mistakes are commonly made through manual intervention, and Naviate supports a level of automation that significantly reduces the risk of such errors.

So, you as an user can be more effective, trusting the information an avoid a lot of manual tedious methods in your day-to-day work.
Let's highlight 10 popular features by users
Naviate has over 100+ features to support you in Revit. In this post I will only focus on some of them we see are most used by our customers – timesavers to be used every day, if you are an Architect, Engineer, Landscaper or working with Interior design.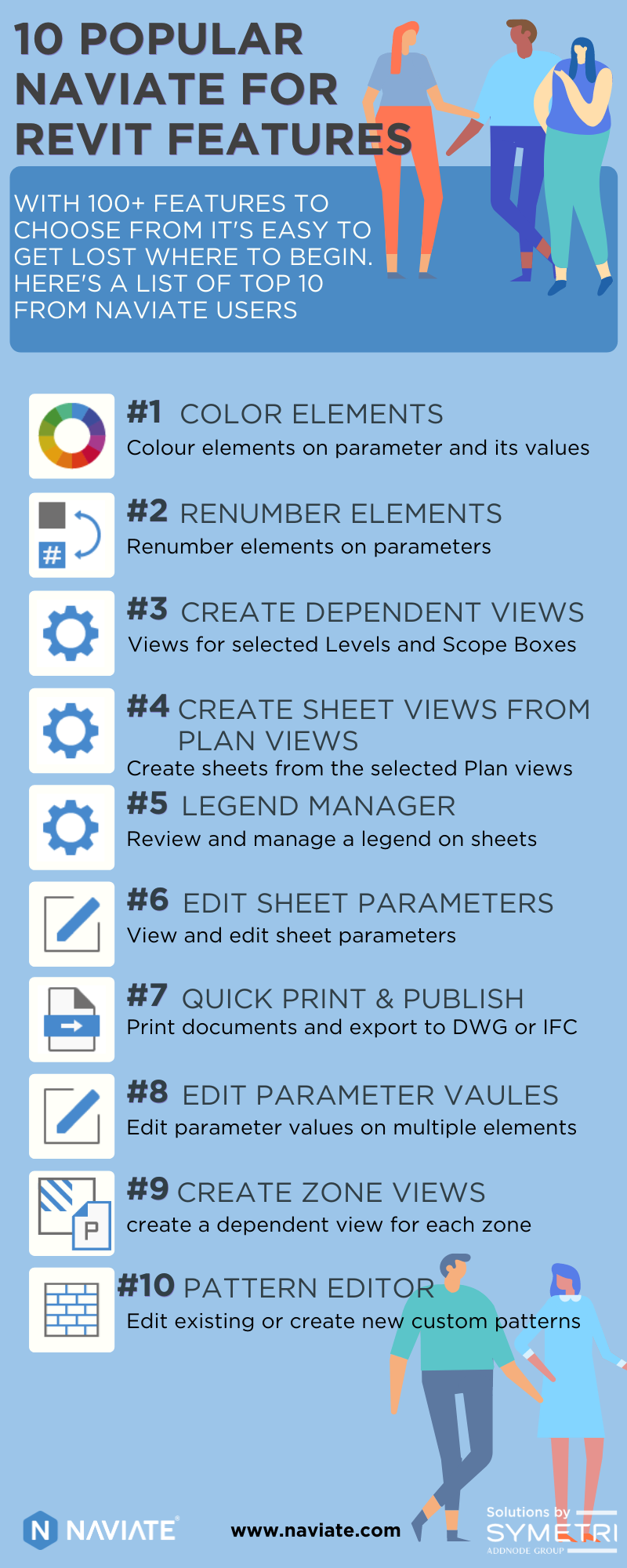 This just a fraction of what Naviate offers you as a user. If you want to have a closer look, this webinar goes into each of the 10 features.
Want to know more?