This post is part 2/3 in a series on retaining wall.
To create solids from the retaining wall, use the command Solids from Shape in Naviate ribbon/menu bar.

Choose to create solids for the shape code of the retaining wall, in this case Concrete. Station Interval will be "One per Corridor Station" as the corridor frequency is already set after the retaining wall elements.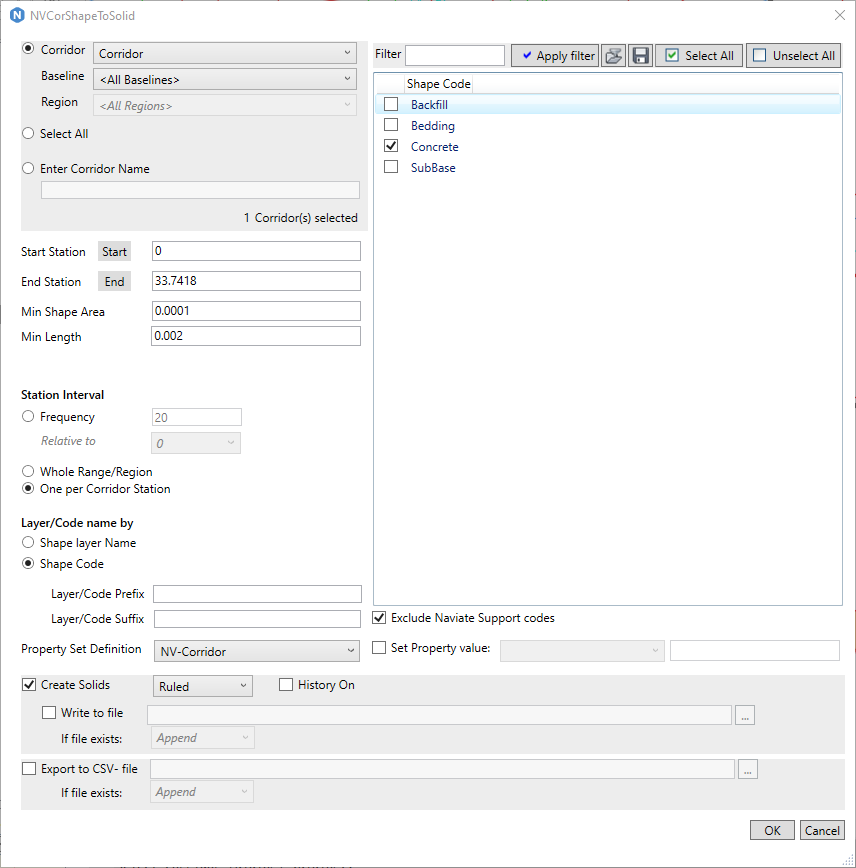 The solids are created and most of them are done, but if you take look at the corner solids, those are overlapping, so here we need to do a bit of tweaking. Bring them up in Object viewer to see that it's not how we want the corner to look.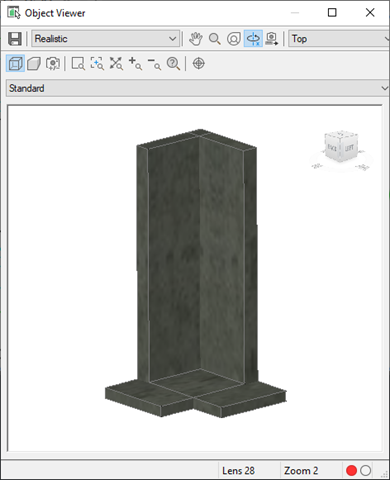 To solve this, use Naviate solid editing commands under the Solid dropdown.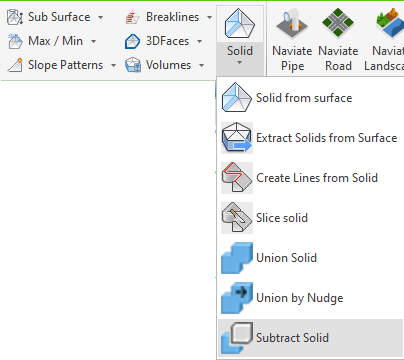 Use Union and Subtract Solid to make the corner solid a one-piece. I would use Union Solid first, to make the corner one piece. Then use Subtract Solid to get rid of the extra area for the feet.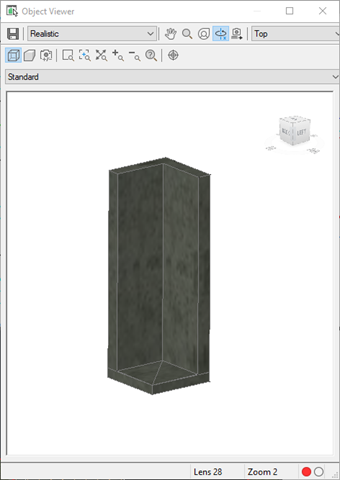 When the corner looks good, I still have an overlapping area at the adjacent pieces.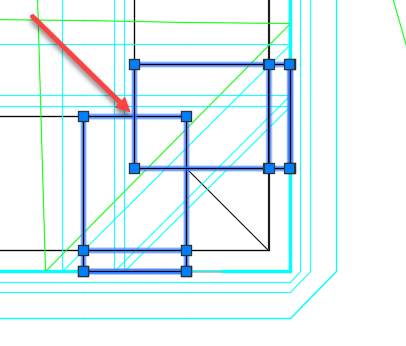 Again, I use the Subtract Solid command to solve the overlap. As the foot of the retaining wall is sloped, it still looks like the solids overlap.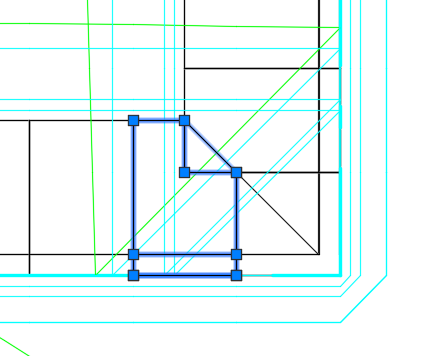 The most important thing at this time is that if running a clash detection, I won't have any conflicts between the solids. So now the solids are ready to be exported to a coordination model for instance.
To end this post, let's look at all the solids for the retaining wall in Object Viewer.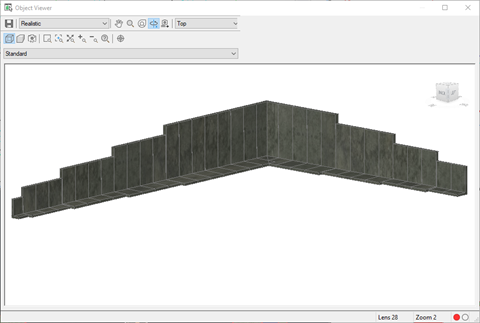 Want to know more?