Are you struggling to get coordinates out from your Revit model. Would you like to take out data to send to the contractor? Do you need to send data to machine control or machine guidance systems. Then you should read this post how you can automate this process and always be sure that the correct coordinates are delivered out of your model.
In this blog post we will look at how you can use survey marker to take out coordinate points, insertion points, release points and similar from the Revit model. You can use the family survey marker directly or connect to already loaded families.
How to place a coordinate point
Go to the menu place survey marker under Naviate/Manual update
To place a coordinate point is used function place survey marker under Naviate/Manual Update
The family can also be manually loaded from C:\ProgramData\Symetri\Naviate\Revit 2020\Naviate S\Content S\Naviate Library\Structural Foundations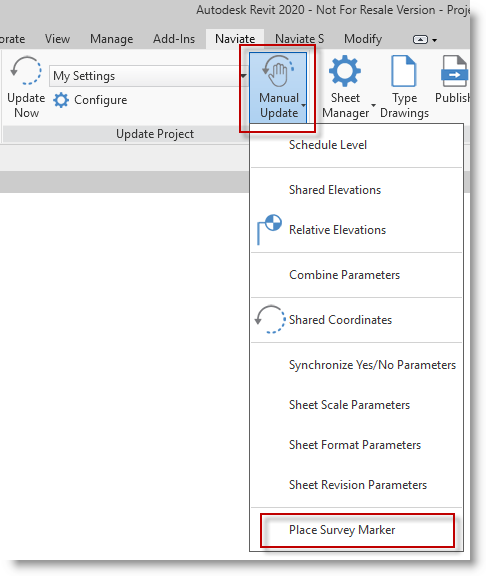 Use place survey marker and set out a marker where you want to coordinate point. To separate the points apart, enter unique reference number.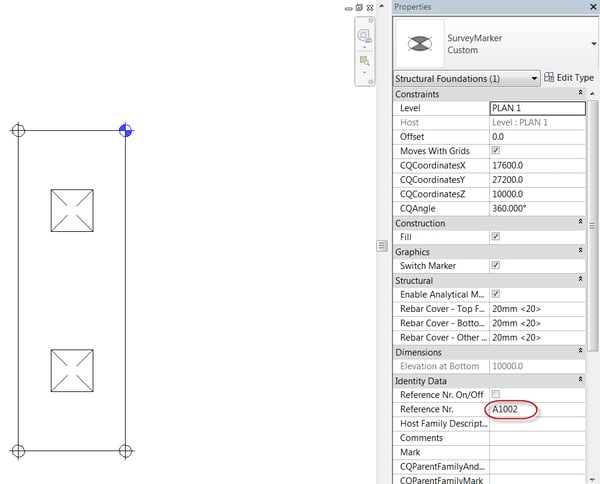 How to unite survey marker with other families
You can simplify you job with coordinate points by unite survey marker with other families.

Open the desired family in the family browser and set survey marker to the desired locations. Don't forget to lock marker to reference plan and to give the points unique reference number. In the example, survey markers have been locked to the corner of the foundation and given the numbers FK01 – FK03.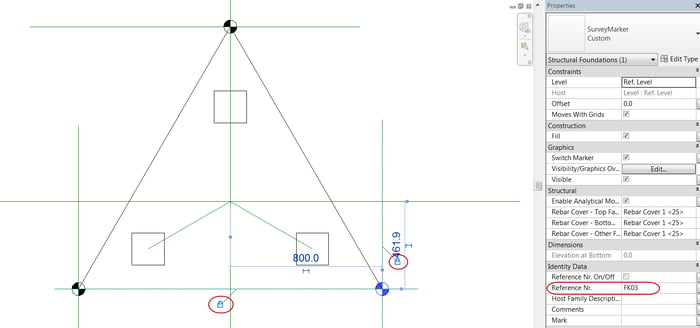 Save the family into the project again with load into project. Run update project and shared coordinates. You can now sort the coordinate points with the parameter CQParentFamilyMark, which keeps track of the parent families. CQParentFamilyMark shows the value Mark on the host family.


Want to know more?
Want to test it out? The solution is available in the following products. You can download a free trial here:
Any other topics you would like to learn more about? Leave a comment below and we will get on it!