Until BIM has been introduced collaboration between disciplines as Architecture and fire and acoustics has for years been an "old fashion" way of exchanging information.
Fire and acoustics engineers receive floor plans, sections and elevations from the architects by paper or 2D DWG to add their information before returning the documentation. The information they include, adds very important information to the model.
Secure correct project documentation
Between papers and humans, small errors can occur that can impact the project with mistakes such as wrong orders, deliveries and construction on site. With Naviate for fire and acoustic, you get a huge time saver and quality insurance for the knowledge and information added by the fire and acoustic engineers is correct at all phases throughout the project. Let me show you how!

For a better workflow you can either invite the fire and acoustics engineers directly into your shared project by cloud or give them permission to download their own model as the rest of your collaboration group.


Colour filters
By using the Naviate fire and acoustics tools you can easy create and write parameter values to all the components in the model. With colour filters you can easy spot missing elements in the model or just check if "all is good".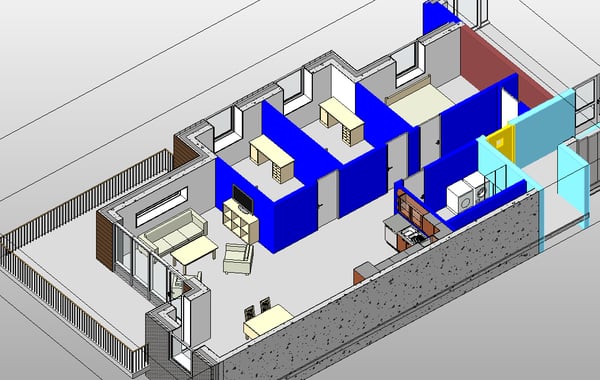 Content library
Naviate fire and acoustics have a content library for lines and objects.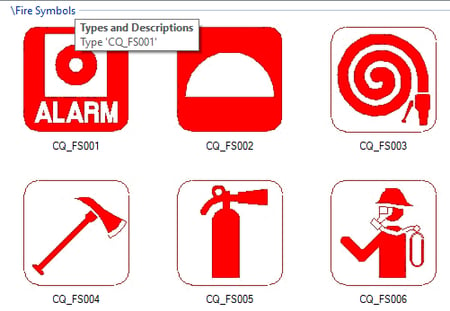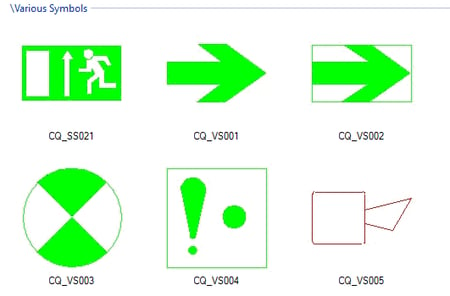 There are also solutions for making escape plans and legends for plan views.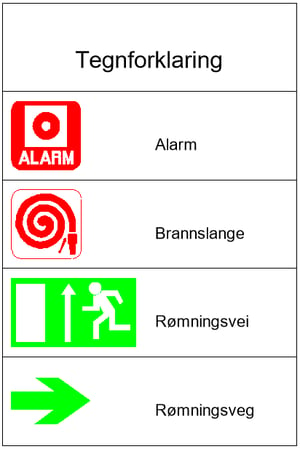 Merge parameters
To exchange parameter information written into the fire or acoustics-model, Naviate provides a function for merge parameter from another model based on Revit or IFC GUID.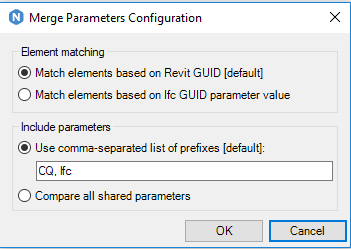 This solution will at all phases in your project give a precise picture of the important information from the solution, and at the same time give them access to check to check status in the model as often as the project need.
Industry need for standardisation
The construction industry are talking about the need for standardisation in fire safety design.
This blog post from Briab summarises a seminar from January 2019 about this exact topic. A few outtakes from the post:
"BIM is becoming more important in the building process and to ensure sound fire safety. We need an intact information flow to guarantee fire safety in buildings," Michael Strömgren, chairman of TK 181 (in Sweden) and public affairs manager at Briab.
"It's clear that fire safety classification of products is well structured through the European classification system. There're standards for all aspects, classifications, products, test methods and details relevant for end-use-applications. The latter is important as products like ceiling tiles and coverings may have different fire safety characteristics depending on the underlying material. BIM may be the enabler to improve quality assurance of these aspects that are easily missed in traditional design environments," Torbjörn Persson, Patent & Standardisation Manager at Saint Gobain Ecophon.
"BIM is largely global and international standards hold great importance," Øvind Rooth, DIBK, leader of the European BIM standardisation.
From Fire Safe Europe, this is one of the statements from the pledge campaign #Together4FireSafety

"We need common rules: #harmonised standards, ranging from the toxicity of building materials to #safety equipment, and the responsiveness of emergency teams" Join MEP @CarlosCoelhoPE & pledge to work to improve fire safety @ https://t.co/gyk570thgE #Together4FireSafety pic.twitter.com/VtHQ43O5IJ

— Fire Safe Europe (FSEU) (@FireSafeEU) March 26, 2019
Want to know more?
I hope this walk though of the fire and acoustic solution shows the possibilities and how easy the model can be enriched with the correct information. If you want to see it in action, see the recorded webinar here.
Do you want to test it out yourself? Download a trial for free today.
Other topics that you want us to highlight? Please let us know in the comments.