Working with toposurface, points and floors
Landscape modelling have for a long time been left hanging between solutions for infrastructure and architects. But the need for a communication and planning is just as present here, to ease dialogue and interact with project participants and involved industries. I would argue that Autodesk Revit can be the platform of choice for landscape modelling as well.
Implementation time
I know there are some discussion around longer implementation time that we can be divided into two topics:
it has a steeper learning curve and requires a long time to build a content library
the lack of content
Let's have a closer look at both arguments.
Steep learning Curve
Revit is seen to have a steep learning curve that requires a long time to build your content library. This issue really affects all disciplines within Revit. I would argue that through simplifying in a shared interface, the learning curve is less steep than expected.
Lack of Content
There is also very often a misunderstanding that the barriers within landscape architecture that there is lack of content. While this is true, it's worth noting that Autodesk historically has provided limited content for all disciplines. Companies currently using Revit have built their own content or relayed upon companies as us to provide the families. My assertion is that we share knowledge around family making so that you also can create your own content in combination of being provided with a rich family library.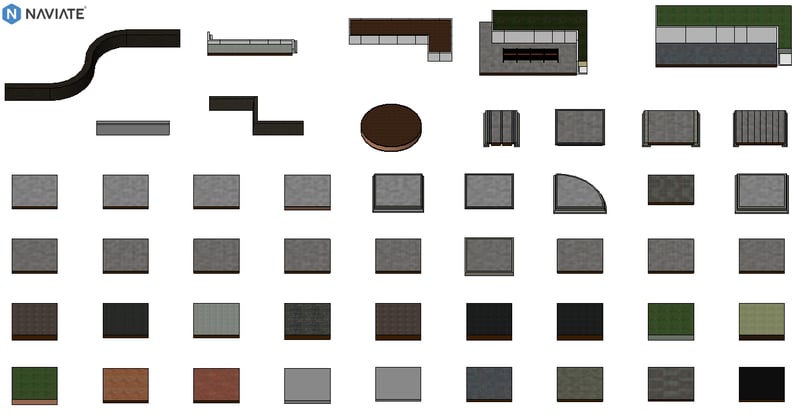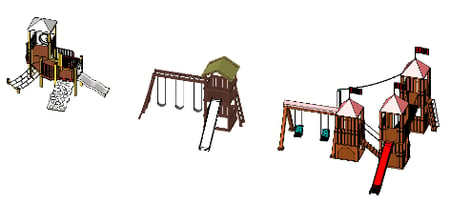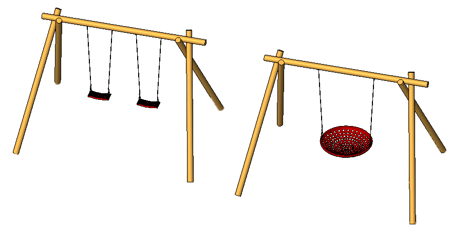 Revit for Landscape
The main challenge with using Revit is the lack of landscape-oriented workflows. This is very easy seen in the Massing and Site ribbon, where you have three site specific/landscape tools:
Create a Toposurface
Modify a Toposurface
Create Property Lines
Of these three is the first one most substantial.

Topography is usually the base for creating any site or landscape in Revit, but currently it is both time-consuming and difficult to modify. The properties of Topography are also limited. There is no way to smooth the top of the surface, which is represented as a triangular mesh. There is also no way to delineate multiple soil types and depths; it is limited to a single material with an infinite depth.
Phasing from existing conditions to proposed changes must be combined into a single Toposurface, which can make it even more difficult to manage those changes.
To help landscape architects to use Revit as their main tool we had to enhance Revit and bring in functionality to handle both toposurface and floors in the same project. Also make it easy to manipulate points and modify floors.


Landscape modelling now have the same possibilities for cooperation and interaction as other project participants.
Want to know more?
If you would like to know more, have a look at the recording from the webinar here to see if Revit could be the platform solution for you as well.
Try out a free trial of Naviate Site and Landscaping here.
There are several forums in Northern Europe discussing this as we speak.
Hope my overview is helpful for you when considering Revit, let me know if you have any questions.
What are you using today? Do you have a specific challenge working with BIM today? I would be interested to hear your view on this topic!