For many years, Symetri has been a front leading partner when it comes to developing solution within the Structural area. By providing solutions that allows you to eliminate tedious work, and instead focusing on being an Engineer during your work hours and work with things that you love! Times are changing, and requirements for the project needs to be fulfilled. Never has the speed of change been so quick as it is today, and we do believe that those changing trends will remain.
Complementing tools in Revit
Today our customer around Europe are asking more and more about being able to provide their customer with full 3D models, which also contains 3D detailing such as reinforcement. Topic of today's blog post is to give you some example workflows, combining the strength of Naviate Structure and Naviate Rebar Extension, both working on Autodesk´s BIM platform Revit. Different workflows focusing on giving you as a user good and relevant 3D reinforcement in your project. By combining these two products, you will save a lot of time and be in better control of your reinforcement drawings.
Four workflows to save time and have better control of your reinforcement drawings

1. Reinforcement around openings:
Use Naviate Rebar Extension and Naviate Structure to adjust reinforcement around the opening in the floor/slab. Cut reinforcement on opening with "Split Rebar" tool, and use "Slab Opening" tool to add additional reinforcement around the opening.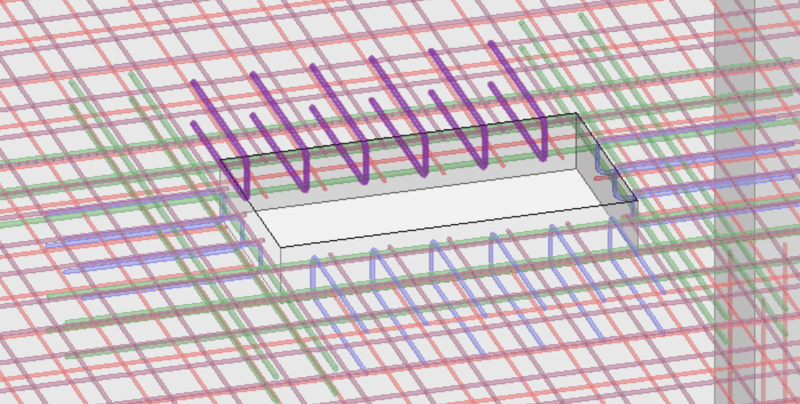 2. Reinforcement of beams
Generate Reinforcement of beam using Naviate Rebar Extension Beams tool. In Naviate Structure, revise beam reinforcement with "Isolate Rebar" tool, and use "Split Interval" if bars are too long.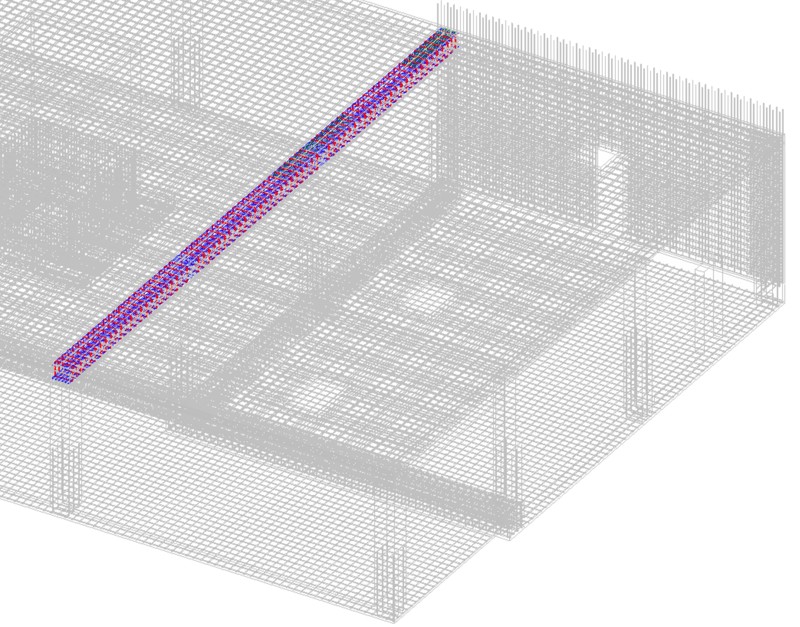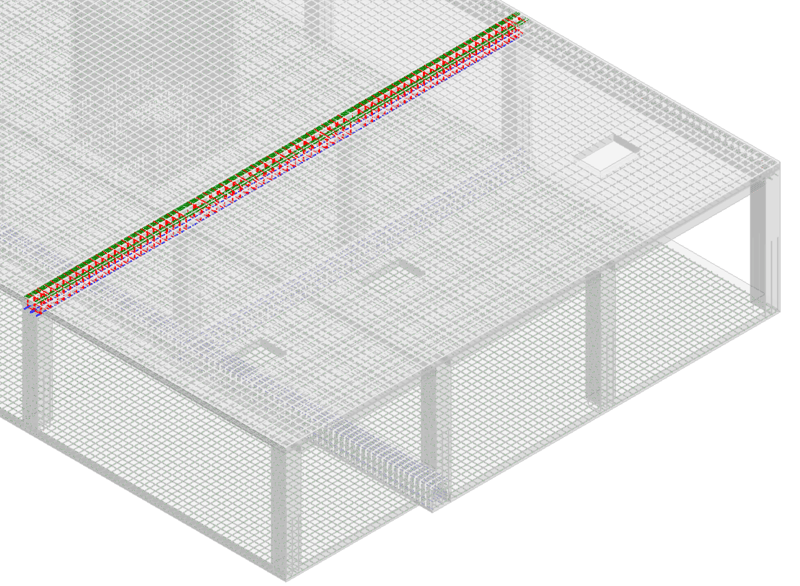 3. Wall corners
To add additional reinforcement on wall corners, use Naviate Rebar Extension "Wall Corner" tool. Finish up your reinforcement drawing of wall with using Naviate Structure tools "Rebar Presentation" and "Tag Rebar".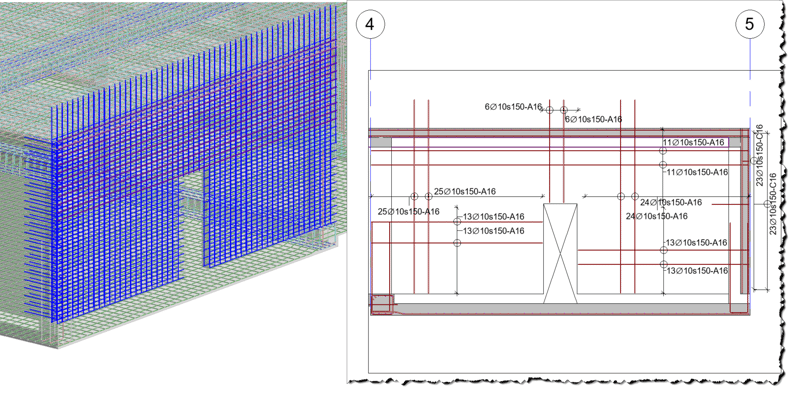 4. Sort and number
When reinforcement detailing is done, use Naviate Structure tools "Rebar Numbering" to sort and number Reinforcement. For exporting reinforcement we have three possible solutions; Export to Excel, BVBS or XML.
This is just four examples of several possible workflows combining these tools that we have available in our Naviate. Would you like to see more examples on how you can make your workflows more efficient? Please let us know in a comment below.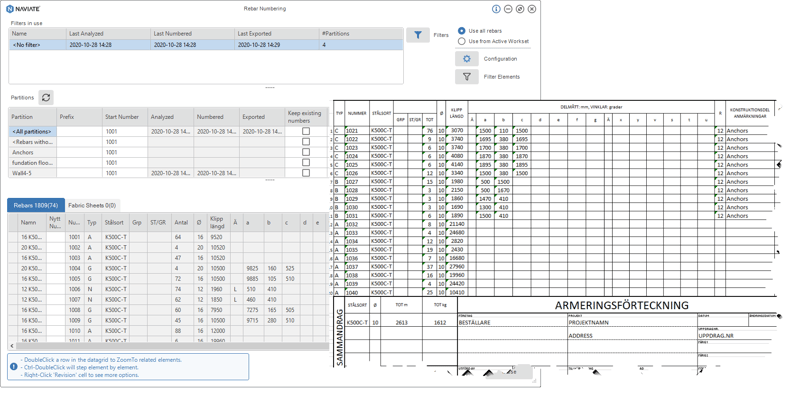 Want to know more?